Is lesson me hum aise words ko learn karne ja rahe hainjo ki bahut useful hain. Agar aap in words ko sentence me use karna seekh lete hain to waqai me apki English communication me nikhar aa sakta hai. Aaiye dekhte hain Daily Use Words Hindi English Series ka ye pahla lesson:
Useful Words Lesson One
Yaad kar lijiye in sabhi 10 words ko aur diye huwe examples jaise aap bhi examples banakar practice karte rahiye, aur apne English ko Improve Kijiye.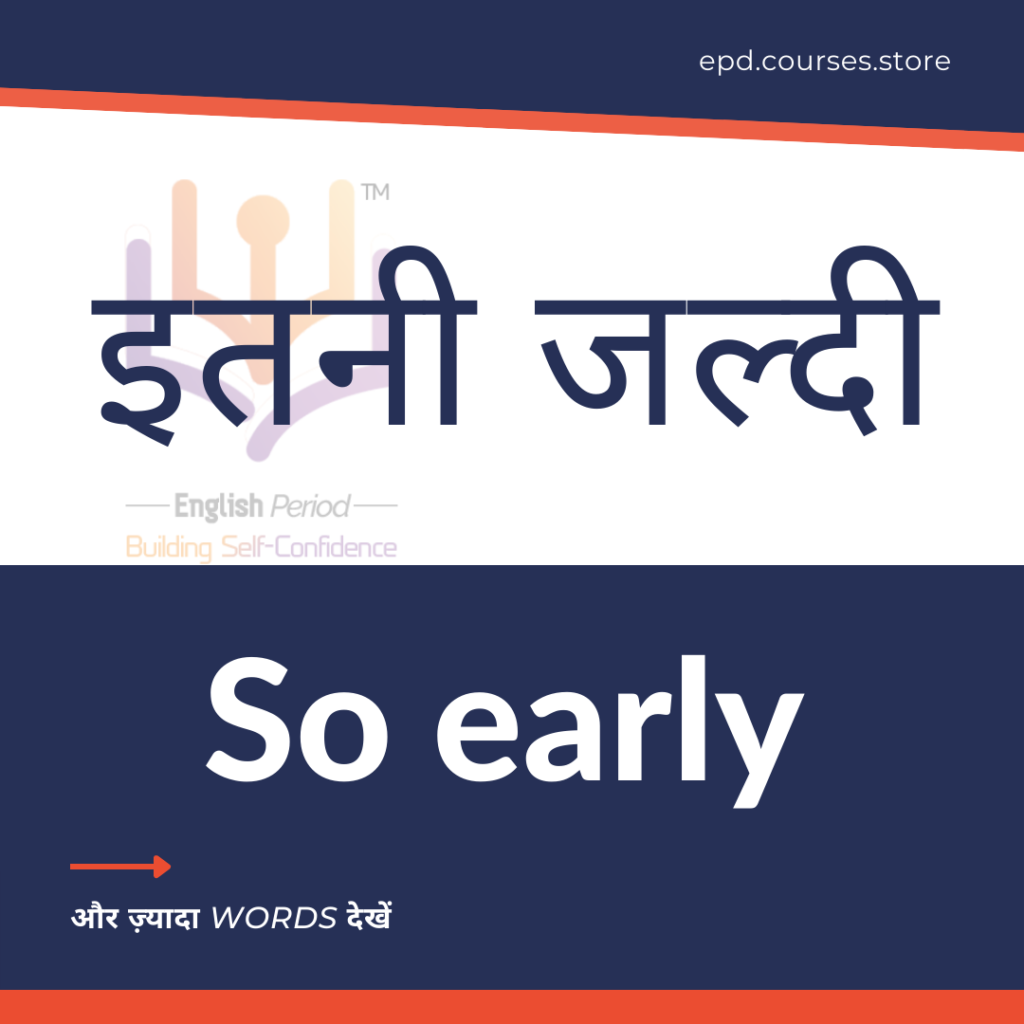 इतनी जल्द आप कैसे पहुँच गए?
How did you reach so early?
मैं इतना जल्द नहीं उठ सकता।
I cannot wake up so early.
वह अभी तक नहीं आया है।
He has not come yet.
मैंने अभी तक अपना काम ख़त्म नहीं किया है।
I haven't finished my work yet.
आपने अब तक क्या किया है?
What have you done till now?
Also Read – Spoken English Hindi English Lessons
जीवन में उतार-चढ़ाव देखने को मिलते रहता है।
Fluctuations are obvious in life.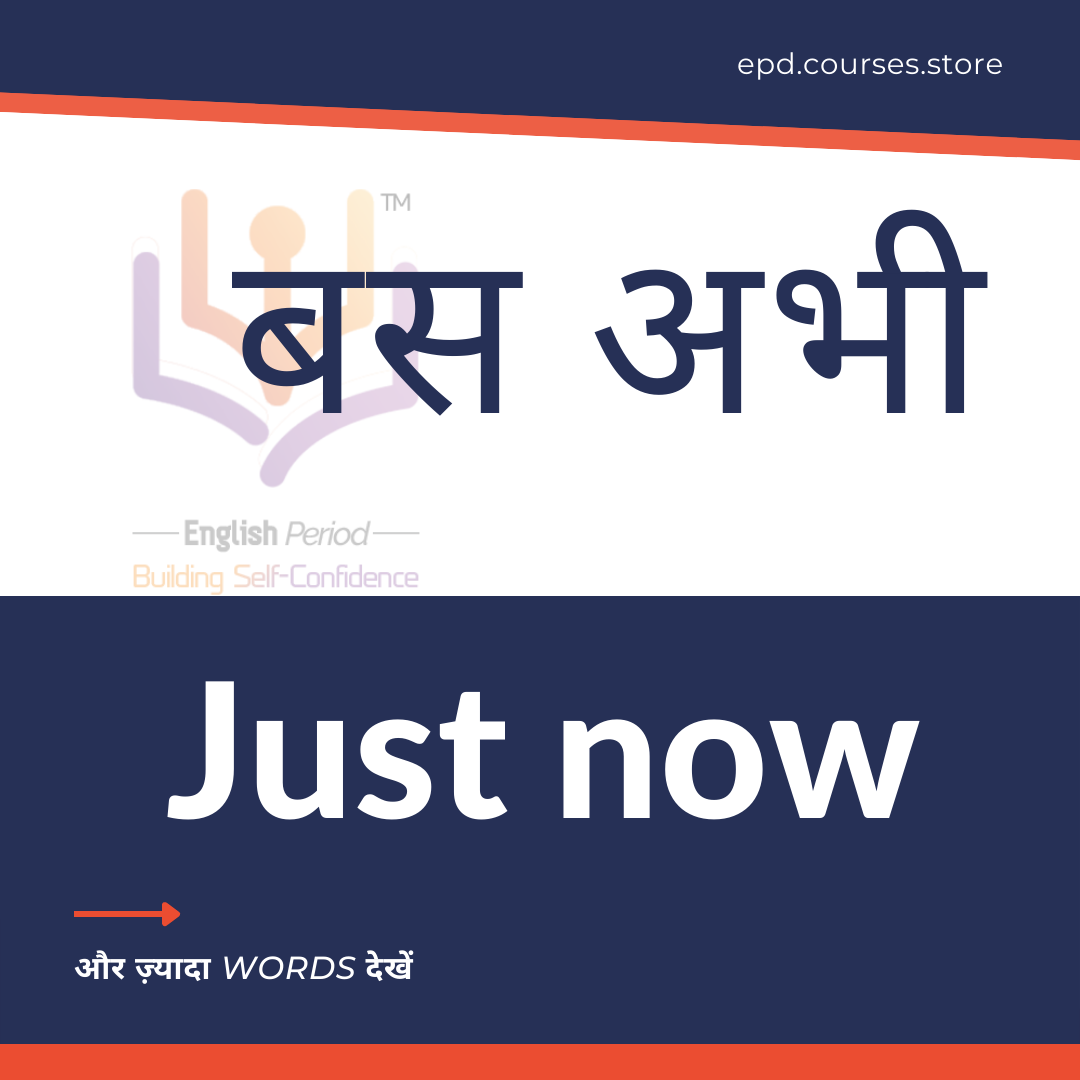 मैं बस अभी पहुँचा हूँ।
I have arrived just now.
अब मेरी बारी है।
It's my turn now.
अपनी बारी का इंतज़ार करो।
Wait for your turn.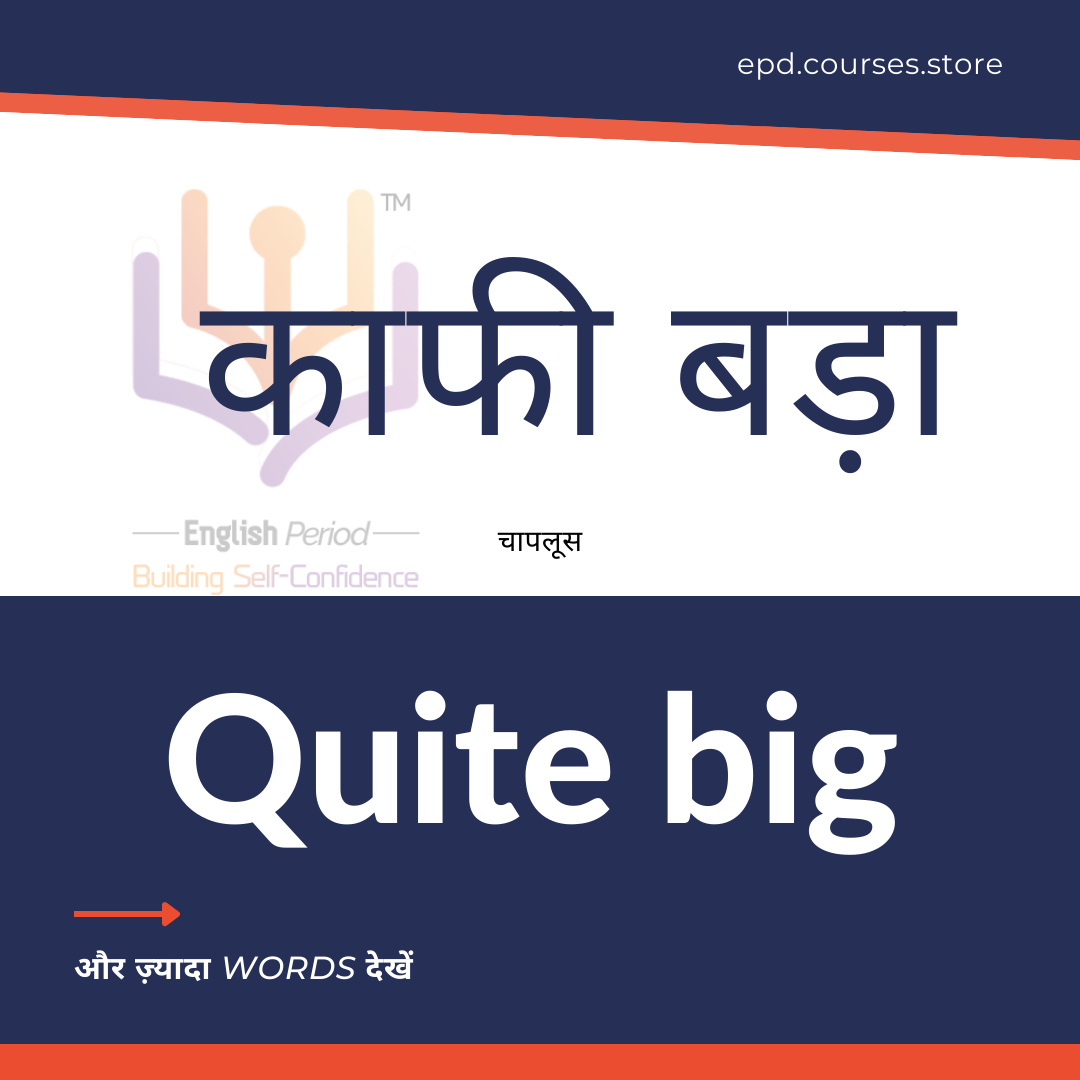 यह बॉक्स काफ़ी बड़ा है।
This box is quite big.
मैं इस काम को दुबारा नहीं करूंगा।
I will do this work, not again.
यह वहां अच्छा नहीं लगता।
This doesn't look good there.
इस Word से Sentence बनाकर कमेंट में लिखें। commemt में आपको देखकर हमें बेहद खुशी होगी।
Aise aur bhi zyada important aur useful lessons ke liye aaj hi hamare online store ko visit kijiye aur padhiye hazaron notes jisase apki English me bahut hi jald sudhar aa sakta hai. Aap hamari official English Period App Bhi Download kar skate hain, aur maximize kar sakte hain apni learning ko. Download the English Period App Now.