The lesson covers vocabulary appropriate to the A2 level, and some Advance to basic IELTS vocabulary words, that are very important for you if you are a beginner in IELTS preparation. There are 10 words 10n the lesson "IELTS Vocabulary Words with Meaning – Lesson 30." Learn, practice, and improve to get a high band score.
IELTS Vocabulary Words with Meaning
Here is the list of 10 words that you can learn today:
1. Essential
fundamental
Mistakes are an essential part of education.
2. Peaceable
peaceful
They cooperate in a peaceable spirit
3. Nightfall
dusk
You should cross the lake before nightfall.
4. Handsome
good
Handsome is as handsome does.
5. Stupid
dense
Stupid is as stupid does.
6. Zenith
peak
The sun reaches its zenith at midday.
7. Vacant
empty
The seat next to him was vacant.
Buy the given course to excel in IELTS Vocabulary Words. This course has 1000 IELTS words that you can use in the real test to improve your band score. Good luck with your learning!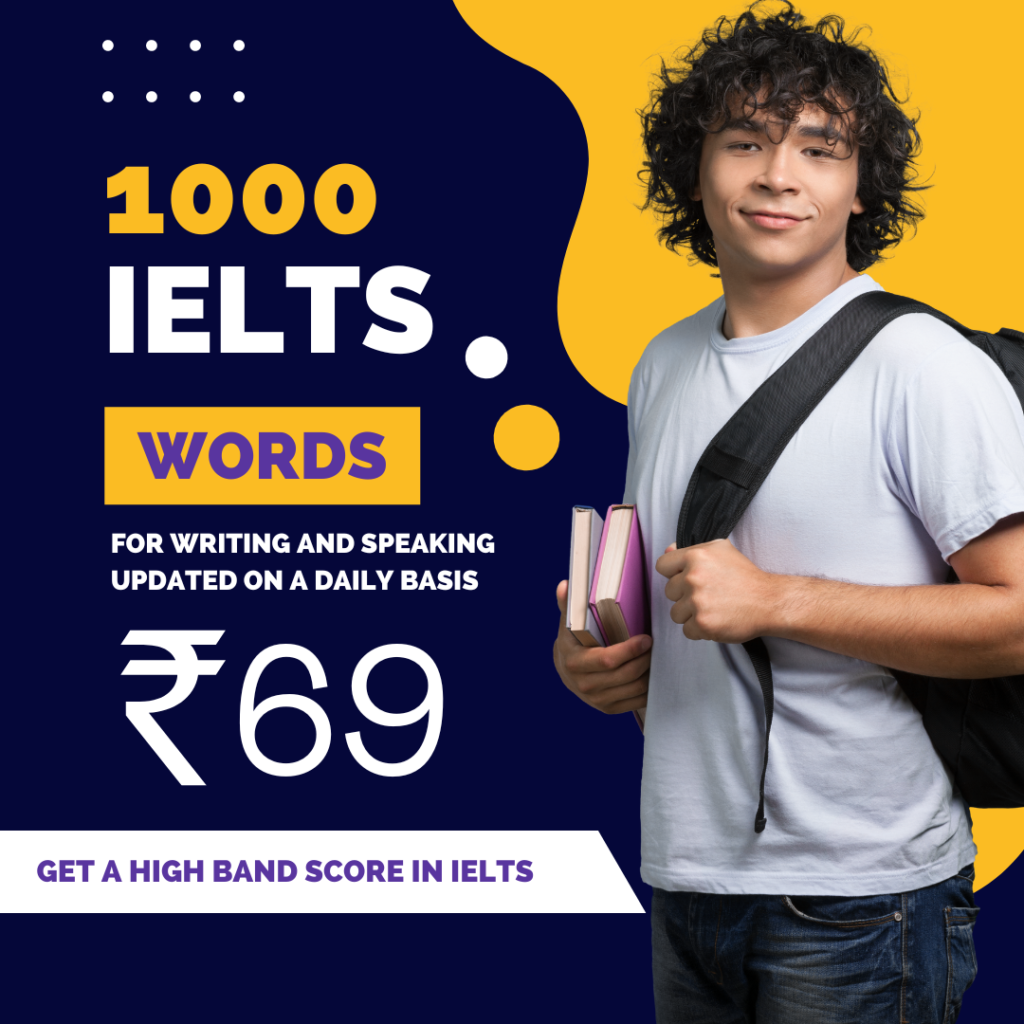 8. Fragrance
perfume
The flowers are chosen for their delicate fragrance
9. Maybe
perhaps, possibly
I'm not sure. Maybe. –It's possible.
Also, see –
IELTS Vocabulary Words Lesson 1
IELTS Vocabulary Words Lesson 2
IELTS Vocabulary Words Lesson 3
IELTS VocabualryWords All Lessons
10. Aid
help, assist
The aid appeal has galvanized the German business community.