The lesson covers vocabulary appropriate to the A2 level, and some Advance to basic IELTS vocabulary words, that are very important for you if you are a beginner in IELTS preparation. There are 10 words 10n the lesson "IELTS Vocabulary Words with Meaning – Lesson 77." Learn, practice, and improve to get a high band score.
IELTS Vocabulary Words with Meaning
Here is the list of 10 words that you can learn today:
1. Capital punishment
Execution
I'm strongly opposed to capital punishment.
2. Developed country
Progressed nation
In a developed country that system is generally dependable.
3. Disruptive children
Unruly children
Traditionally children with special educational needs have been seen in terms of a deficit model – just as disruptive children have.
4. Dreaded
Lethal
Anencephalus is, of course, a Dreaded congenital abnormality.
5. Drudgery
Labour
He spent his life in pointlessly tiresome drudgery.
6. Bountiful
Plentiful
Nature was bountiful, she thought.
7. Colossal
Huge
There has been a colossal waste of public money.
Buy the given course to excel in IELTS Vocabulary Words. This course has 1000 IELTS words that you can use in the real test to improve your band score. Good luck with your learning!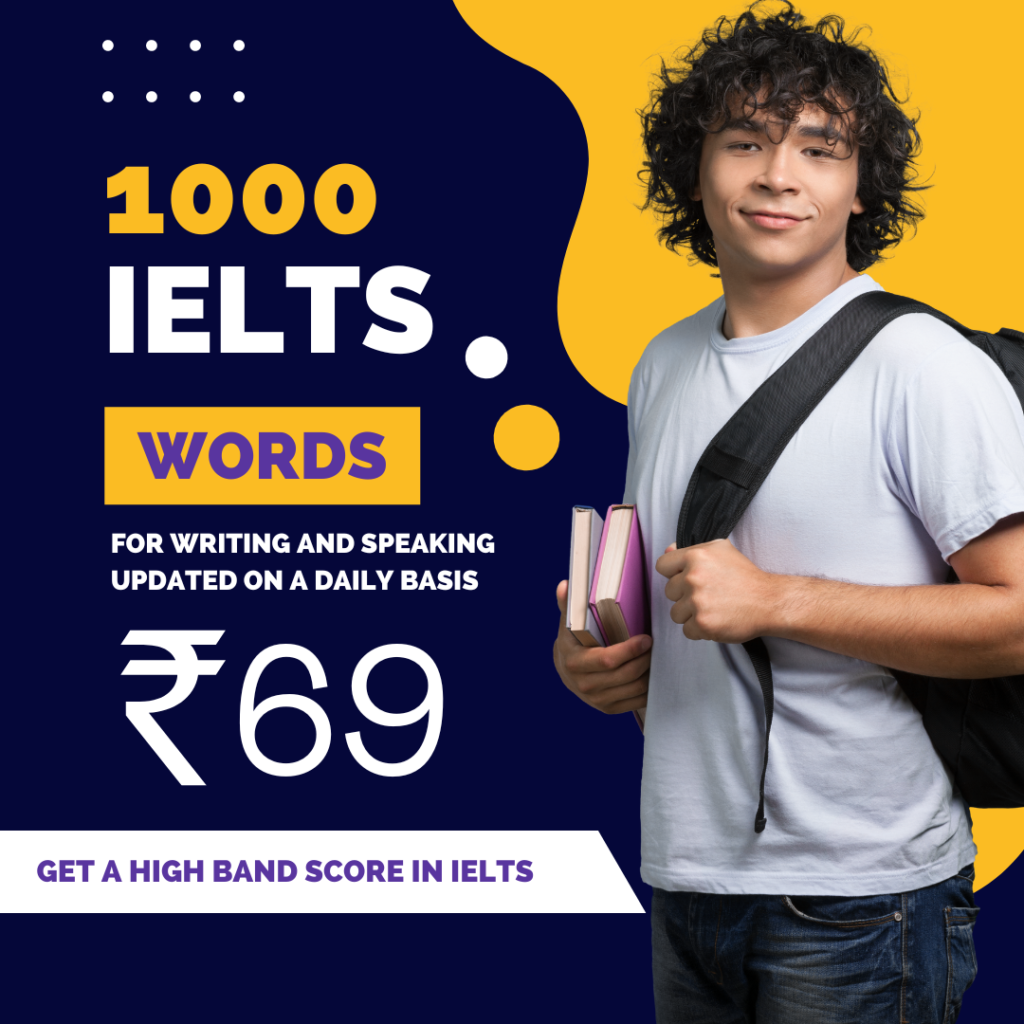 8. Congregate
Call together a crowd of person
Crowds began to congregate to hear the President's speech.
9. Contentious
Controversial
 Try to avoid any contentious wording.
Also, see –
IELTS Vocabulary Words Lesson 1
IELTS Vocabulary Words Lesson 2
IELTS Vocabulary Words Lesson 3
IELTS VocabualryWords All Lessons
10. Covenant
Contract under seal
Signing a deed of covenant makes £1 worth £1.33.