The lesson covers vocabulary appropriate to the A2 level, and some Advance to basic IELTS vocabulary words, that are very important for you if you are a beginner in IELTS preparation. There are 10 words 10n the lesson "IELTS Vocabulary Words with Meaning – Lesson 74." Learn, practice, and improve to get a high band score.
IELTS Vocabulary Words with Meaning
Here is the list of 10 words that you can learn today:
1. Reconcile
Atone
Must they reconcile themselves to their fate?
2. Reliable
Dependable
Judged by ordinary standards, he was reliable.
3. Rich
Affluent
He is rich enough and owes nothing.
4. Significant
Distinctive
The amniocentesis test carries a significant risk of miscarriage.
5. Strong
Tough
 Strong reasons make strong actions.
6. Tendency
Trend
She has a tendency to generalize from her husband to all men.
7. Valid
Authorized
Your credit card is no longer valid.
Buy the given course to excel in IELTS Vocabulary Words. This course has 1000 IELTS words that you can use in the real test to improve your band score. Good luck with your learning!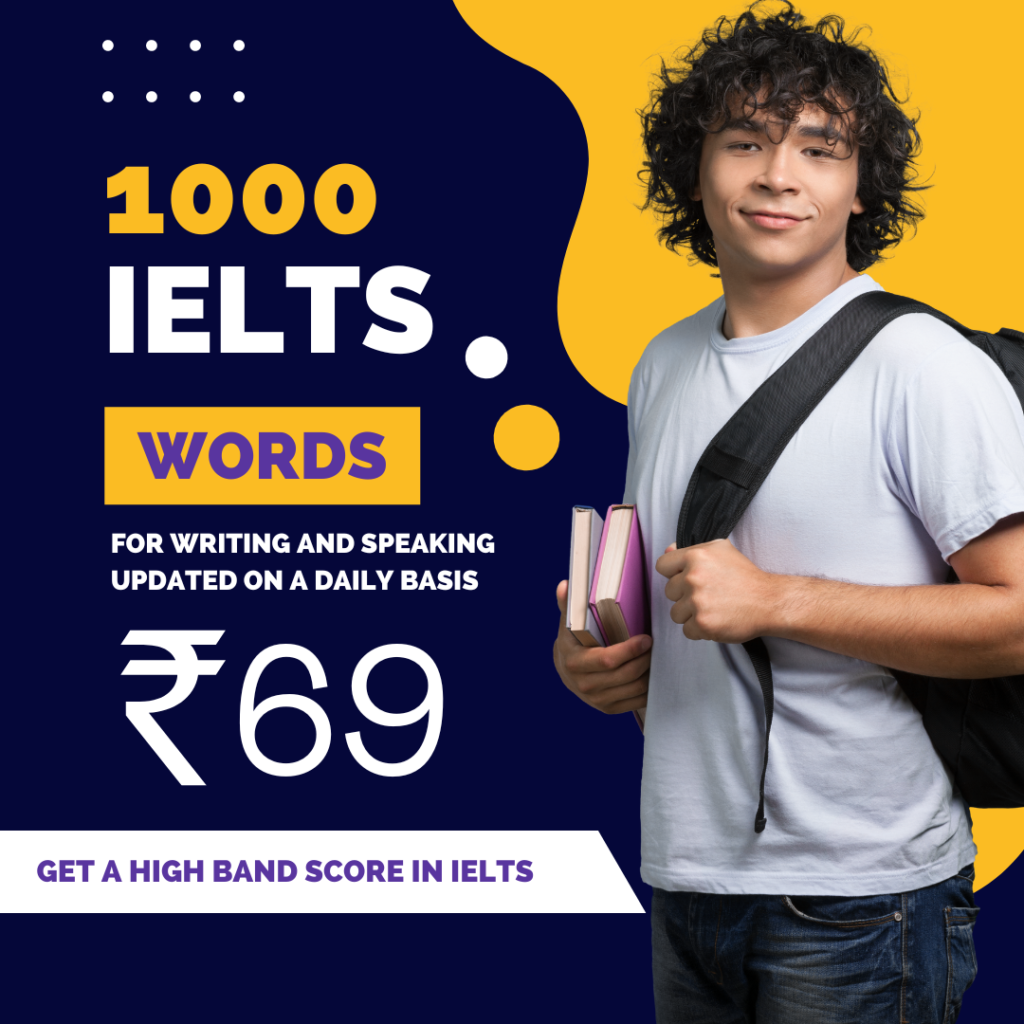 8. Variety
Diversity
Variety is the spice of life.
9. Handicap
Disability
He has a handicap of 200 meters.
Also, see –
IELTS Vocabulary Words Lesson 1
IELTS Vocabulary Words Lesson 2
IELTS Vocabulary Words Lesson 3
IELTS VocabualryWords All Lessons
10. Important
Vital
Imagination is more important than knowledge.