The lesson covers vocabulary appropriate to the A2 level, and some Advance to basic IELTS vocabulary words, that are very important for you if you are a beginner in IELTS preparation. There are 10 words 10n the lesson "IELTS Vocabulary Words with Meaning – Lesson 75." Learn, practice, and improve to get a high band score.
IELTS Vocabulary Words with Meaning
Here is the list of 10 words that you can learn today:
1. Hardworking
Diligent
He was incompetent yet hardworking
2. Unhappy
Sad
I hate to see you unhappy.
3. Wrong
Fake
Wrong laws make short governance.
4. Get
Obtain
Flattery will get you nowhere.
5. Explain
Elaborate
How can I explain if you keep butting in?
6. Keep
Retain
Little boats must keep the shores.
7. Good
Beneficial
He that spares the bad injures the good.
Buy the given course to excel in IELTS Vocabulary Words. This course has 1000 IELTS words that you can use in the real test to improve your band score. Good luck with your learning!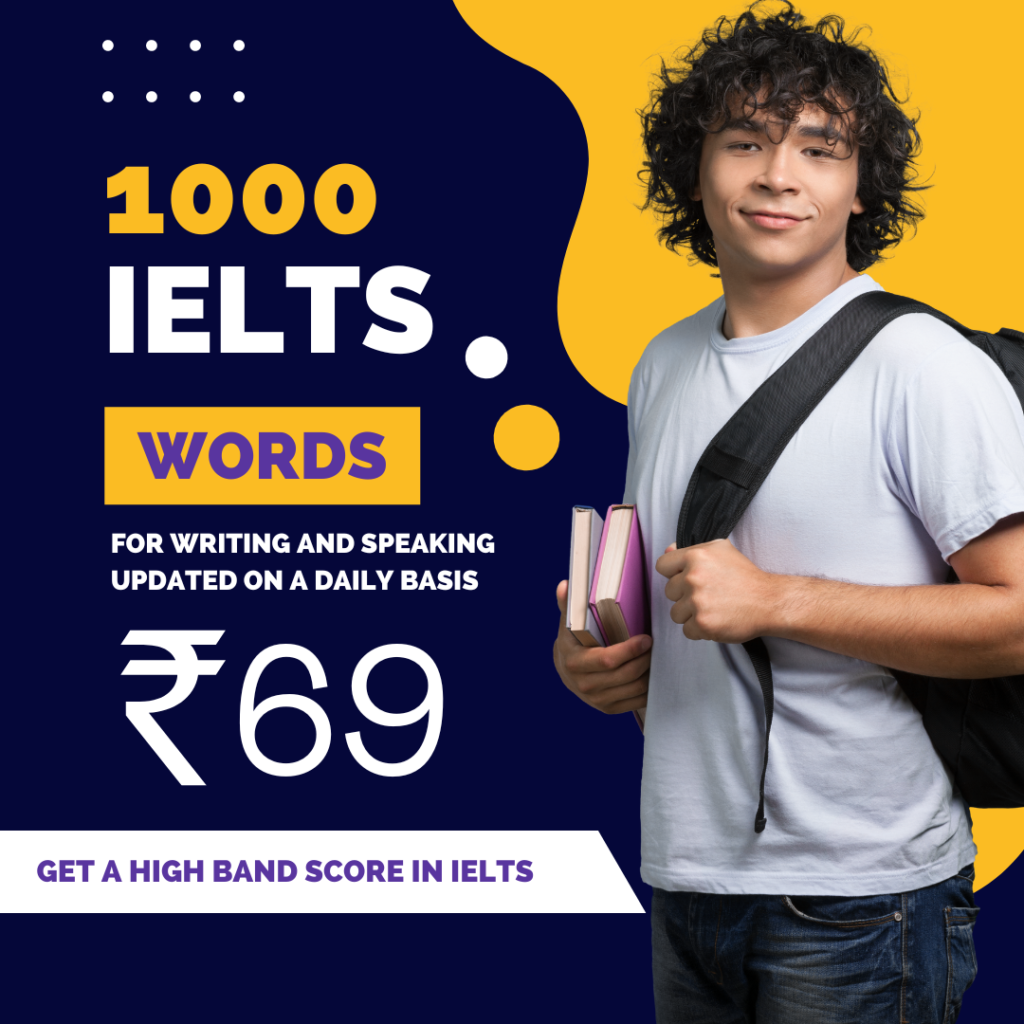 8. Great
Grand
Adversity is a good [great] schoolmaster
9. Little
Small
From a little spark may burst a mighty flame.
Also, see –
IELTS Vocabulary Words Lesson 1
IELTS Vocabulary Words Lesson 2
IELTS Vocabulary Words Lesson 3
IELTS VocabualryWords All Lessons
10. Decide
Determine
I shall decide for going abroad later.