The lesson covers vocabulary appropriate to the A2 level, and some Advance to basic IELTS vocabulary words, that are very important for you if you are a beginner in IELTS preparation. There are 10 words 10n the lesson "IELTS Vocabulary Words with Meaning – Lesson 83." Learn, practice, and improve to get a high band score.
IELTS Vocabulary Words with Meaning
Here is the list of 10 words that you can learn today:
1. Coined
Stamp
 The word 'aromatherapy' was coined in the 1920s.
2. Manuscript
Text
 I only have one copy of the manuscript.
3. Futuristic
Risk
innovative
4. Heritage
Devise
 Folk songs are part of our common heritage.
5. Legacy
Bequest
An elderly cousin had left her a small legacy
6. Persistent
Tenacious
The weeds were very persistent.
7. Elegant
Stylish
Patricia looked beautiful and elegant as always.
Buy the given course to excel in IELTS Vocabulary Words. This course has 1000 IELTS words that you can use in the real test to improve your band score. Good luck with your learning!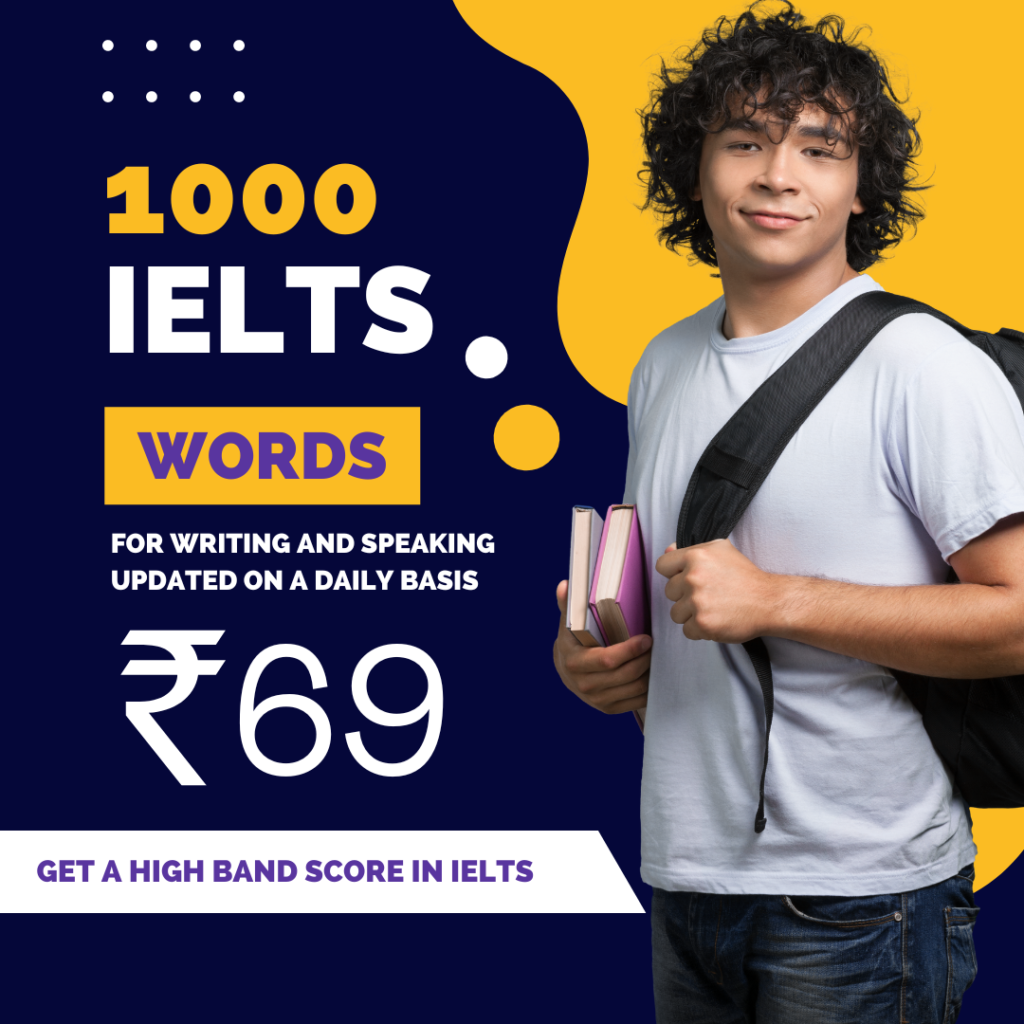 8. Sustainable
reliable
Sustainable development implies a long-term perspective.
9. Proximity
Closeness
We chose the house for its proximity to the school.
Also, see –
IELTS Vocabulary Words Lesson 1
IELTS Vocabulary Words Lesson 2
IELTS Vocabulary Words Lesson 3
IELTS VocabualryWords All Lessons
10. Upheaval
Disruption
 Wherever there is political upheaval, invariably there are refugees.